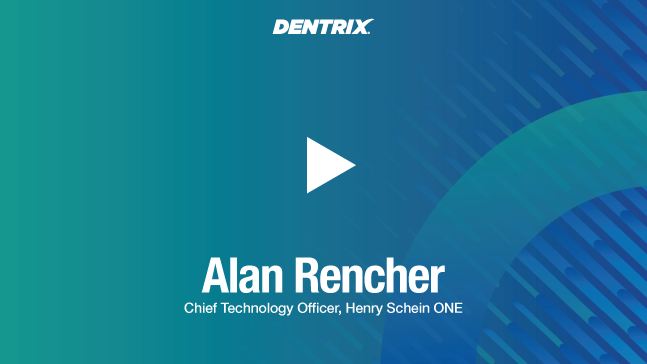 Upgrade Your Performance
Learn what steps Dentrix is taking to release more reliable and stable versions of the Dentrix solution.
Upgrade Now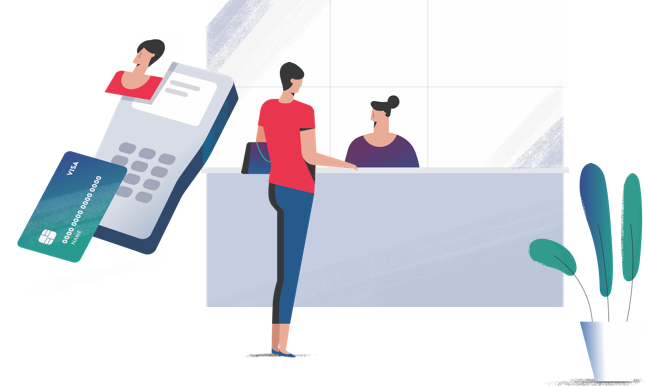 Dental Saving Plans
DentalPlans.com is now integrated with Dentrix allowing you to enroll your uninsured or underinsured patients into a Dental Savings Plan right in your office. By upgrading your office to the latest version of G7, you can quickly verify patient eligibility and increase your case acceptance rates with on-the-spot enrollment. You can also see which plans your practice already participates in and request free patient marketing materials to further grow your practice.
Learn More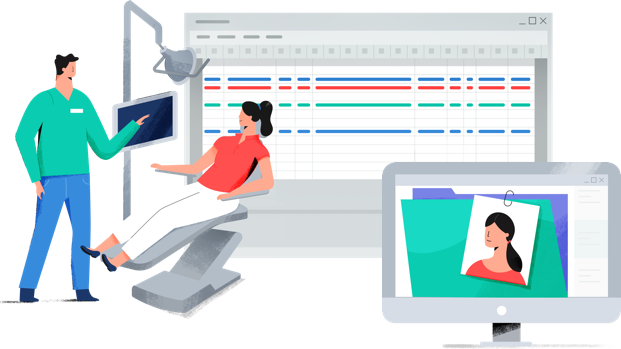 Insurance Estimate Improvements
Easily process, track and review insurance claims.
Insurance Estimates now show partially paid claims and procedure code allowed amounts. Find Remaining Estimates for partially paid claims directly in the claim window. The Itemized Payment window now allows you to review how amounts were calculated and make faster updates to Paid and Allowed Amounts.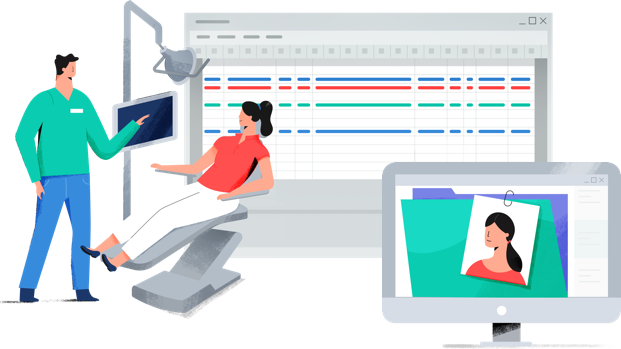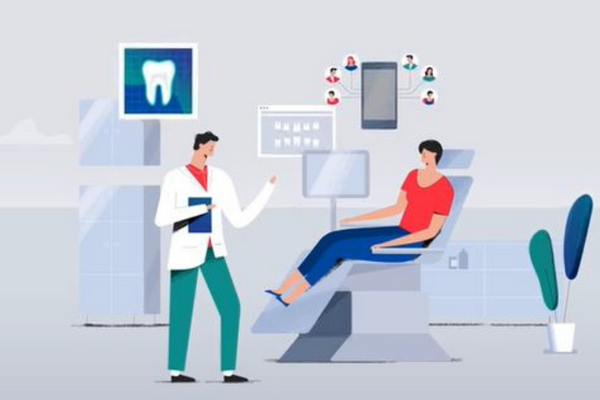 Silent Updates
Free up your time while reducing the frustration of having to schedule and maintain your Dentrix system upgrades.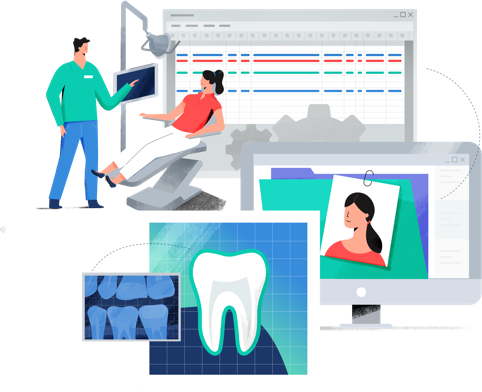 Dentrix Imaging Center
Are you wasting time getting your images into Dentrix? You can automate image acquisition and streamline operational workflows with Dentrix. This universal imaging solution handles all your imaging needs so you can trust Dentrix to be the hub that manages all of your images and imaging devices.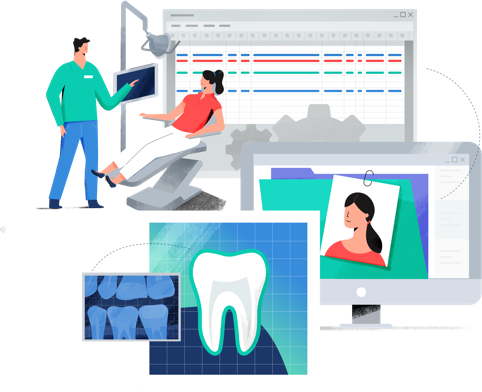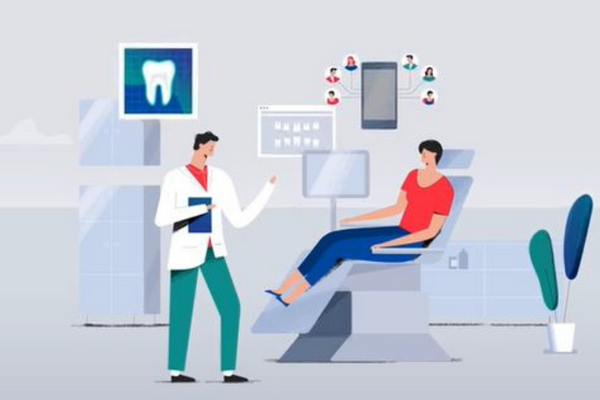 Updated Gender Field
Improve the patient experience easily by accommodating patients who may require a third gender option in their chart.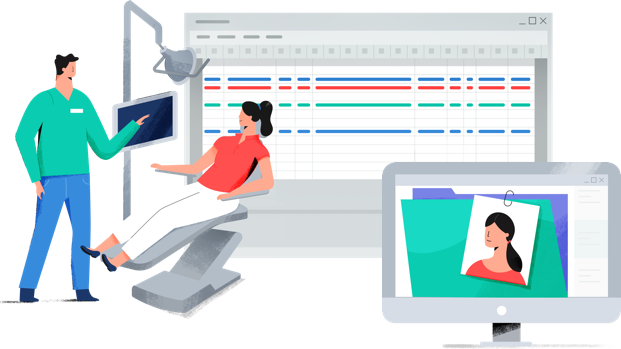 Claims Status Notes
Tracking status and making edits to the claim status is now much faster and easier for your staff, helping save time.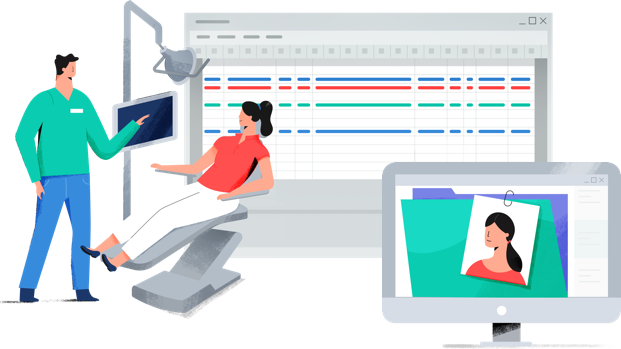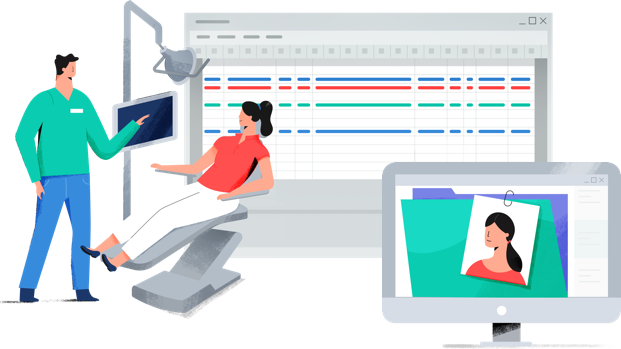 Adjustable Font Sizes
Change the size of text throughout various modules, making finding the important information you need during a patient visit easier.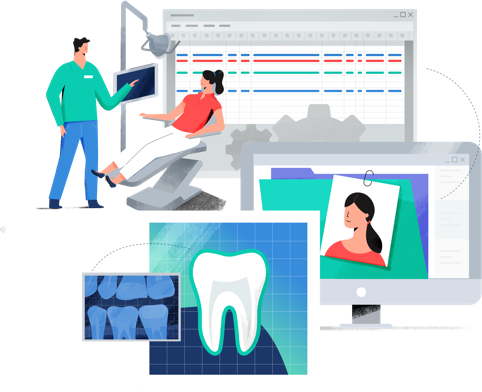 DDX Lab Integration
Improve your imaging workflows with the new automation tools in Smart Image 2.5.8 that integrate lab case management.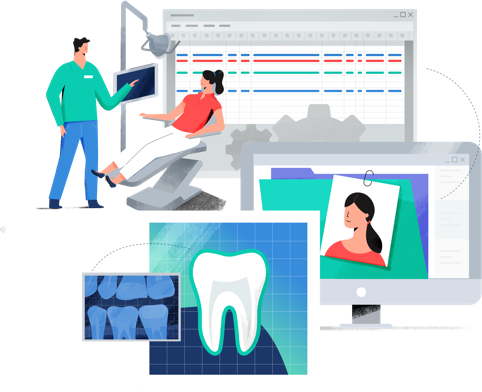 What are customers saying?

The one word I would use to describe all of the fabulous features in the new release of Dentrix G7 is "CUSTOMIZABLE!" Each office can set their own personal preferences within the different modules and utilize what's most important for their needs. Some of the new features are even customizable to each work station!

Download the Dentrix G7 Product Flyer
Staying competitive in today's dental economy can be challenging. Learn how the new tools and functionality in Dentrix G7 help make your job easier and your practice more efficient.
Download here
Watch the Free Dentrix G7 Webinar
Learn more about recent enhancements to Dentrix, what new features you can expect from Dentrix G7 and how to make sure your practice is prepared to
upgrade.
View the webinar
Download the Dentrix Smart Image Flyer
Treatment capabilities and patient experience go hand in hand. Learn how Dentrix Smart Image can help you provide quality care by connecting your clinical and financial process into one efficient workflow.
Download here