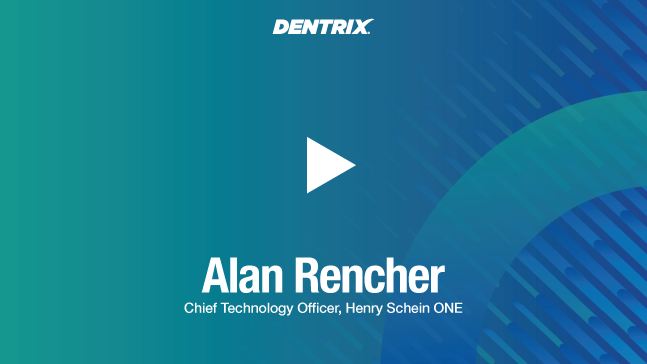 Upgrade Your Performance
Learn what steps Dentrix is taking to release more reliable and stable versions of the Dentrix solution.
Upgrade Now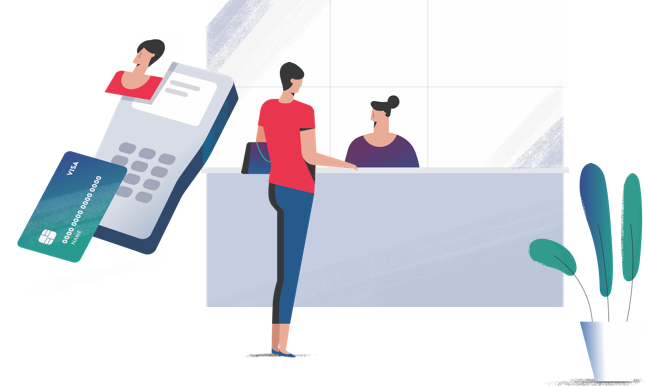 Fast, Easy Upgrades
The latest version of Dentrix gives you the ability to control auto-updating of your Dentrix system. Turning this option on will allow you to easily keep your Dentrix system up to date, while reducing staff frustration from having to schedule and execute upgrades throughout your office.
Learn More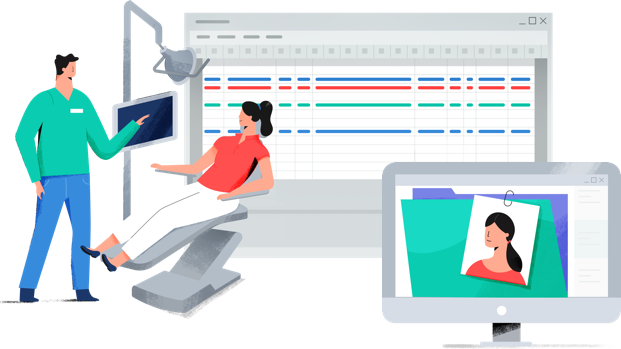 New Reporting Module
We are starting to update our Reporting module with more updates coming in later releases. During this first phase of updates, we have added the Practice Assistant report into the module and updated it with a more modern look.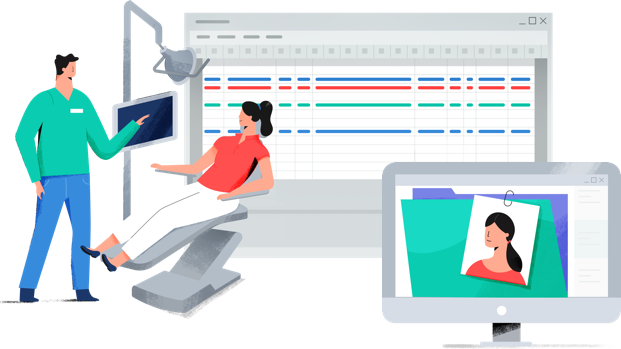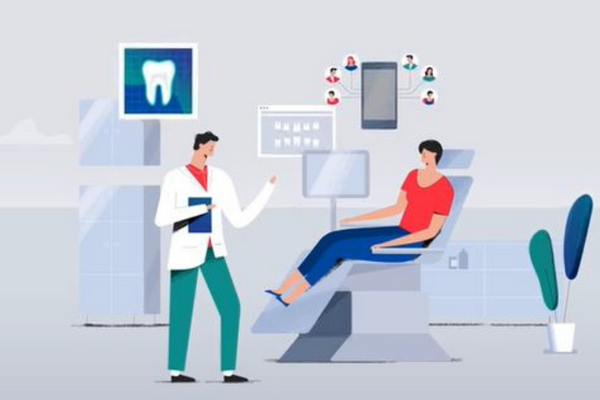 New Claims Manager Module (Beta)
Our new Claims Manager module lets you view all claims within one module, saving you time. This new module also comes with new interactive aging report capabilities to help you track where your money is more easily.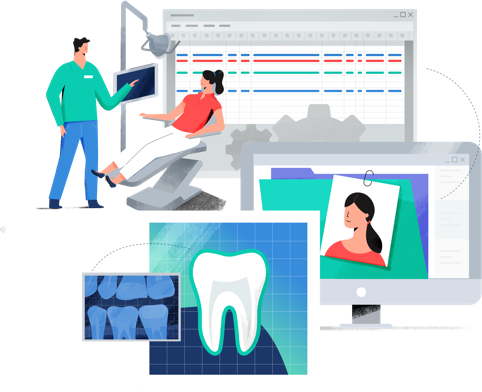 QuickBill Text
With QuickBill Text (a feature of QuickBill Premium), you can securely send your patients electronic statements via text messages with the ability to pay now. Payments received are then automatically routed to your office's ledger within Dentrix, helping to improve the simplicity of your collections workflow.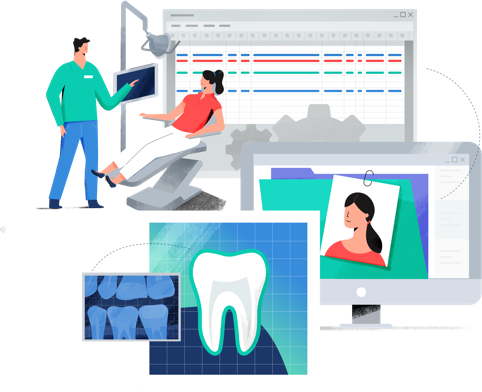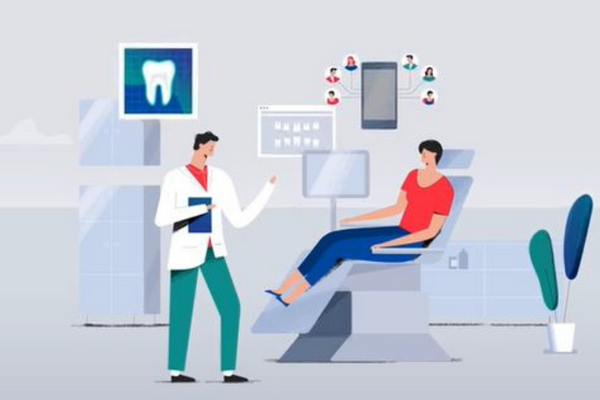 Automatic Online Payment Import
Automate your online payment process by allowing QuickBill and other online payments to be automatically posted to the applicable patient's ledger.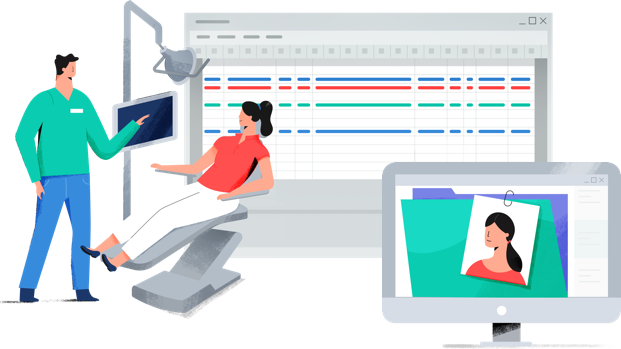 RCM Dashboard
The new RCM Dashboard gives you quick access to the totals and statistics for the Payments and Billing eServices used within your practice. This new dashboard can be easily accessed through the Ledger and Electronic Statement Submission History window of Dentrix.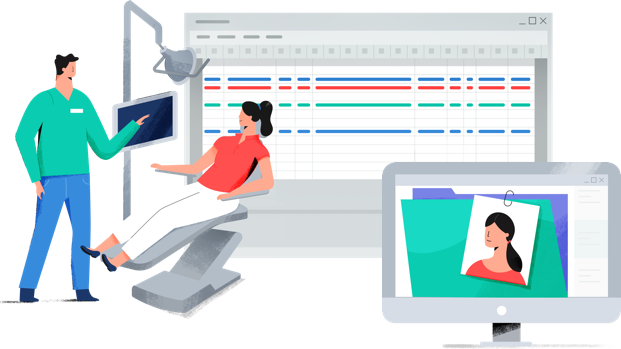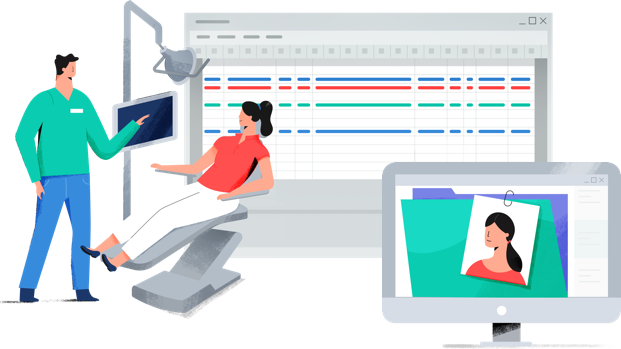 Request to Pay (A Feature of Dentrix Pay)
New Dentrix Pay functionality allows you to request patient payments via text message directly from the Dentrix Ledger. You can also control how accepted payments are posted back to the ledger — automatically or manually — after you review and import.
What are customers saying?

The one word I would use to describe all of the fabulous features in the new release of Dentrix G7 is "CUSTOMIZABLE!" Each office can set their own personal preferences within the different modules and utilize what's most important for their needs. Some of the new features are even customizable to each work station!

Download the Dentrix G7 Product Flyer
Staying competitive in today's dental economy can be challenging. Learn how the new tools and functionality in Dentrix G7 help make your job easier and your practice more efficient.
Download here
Watch the Free Dentrix G7 Webinar
Learn more about recent enhancements to Dentrix, what new features you can expect from Dentrix G7 and how to make sure your practice is prepared to
upgrade.
View the webinar
Download the Dentrix Smart Image Flyer
Treatment capabilities and patient experience go hand in hand. Learn how Dentrix Smart Image can help you provide quality care by connecting your clinical and financial process into one efficient workflow.
Download here